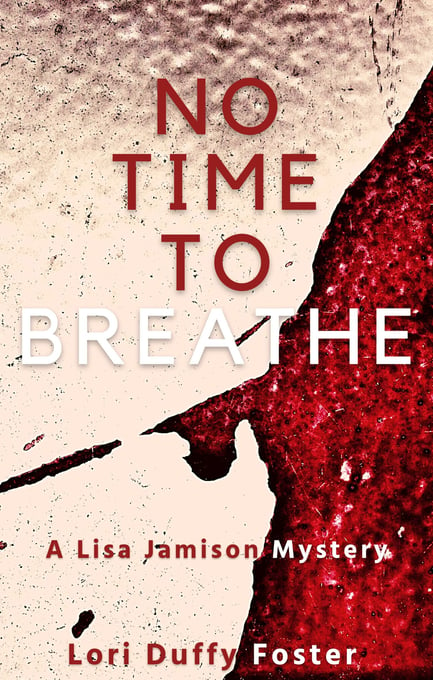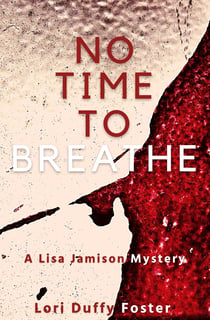 Journalist Lisa Jamison wants to blow off some steam after an argument with her boyfriend, so she heads to her friend Ricky's kickboxing studio for an early morning workout. She expects to find Ricky alone, setting up for his first class of the day, but someone was there before Lisa, uninvited. Ricky is dead, shot only moments before she arrived, and now Lisa is a suspect in his murder. Lisa wants two things: to clear her name and seek justice for Ricky. But the deeper she digs, the more the danger mounts. Can she find Ricky's killer before the killer eliminates the last obstacle, silencing Lisa for good?
"With grit and heart, investigative journalist Lisa Jamison takes on the worst crime has to offer to clear her name and seek justice for a friend in this tense and twisty new mystery from Lori Duffy Foster. No Time to Breathe has it all: taut suspense, complex characters, clean romance, and a surprising plot that will keep you turning the pages well past your bedtime. " – Kelly Oliver, bestselling author of The Jessica James Mysteries
A Lisa Jamison Mystery, Book #3
Pre-order now for Kindle!
Pre-orders for paperback and other formats coming soon.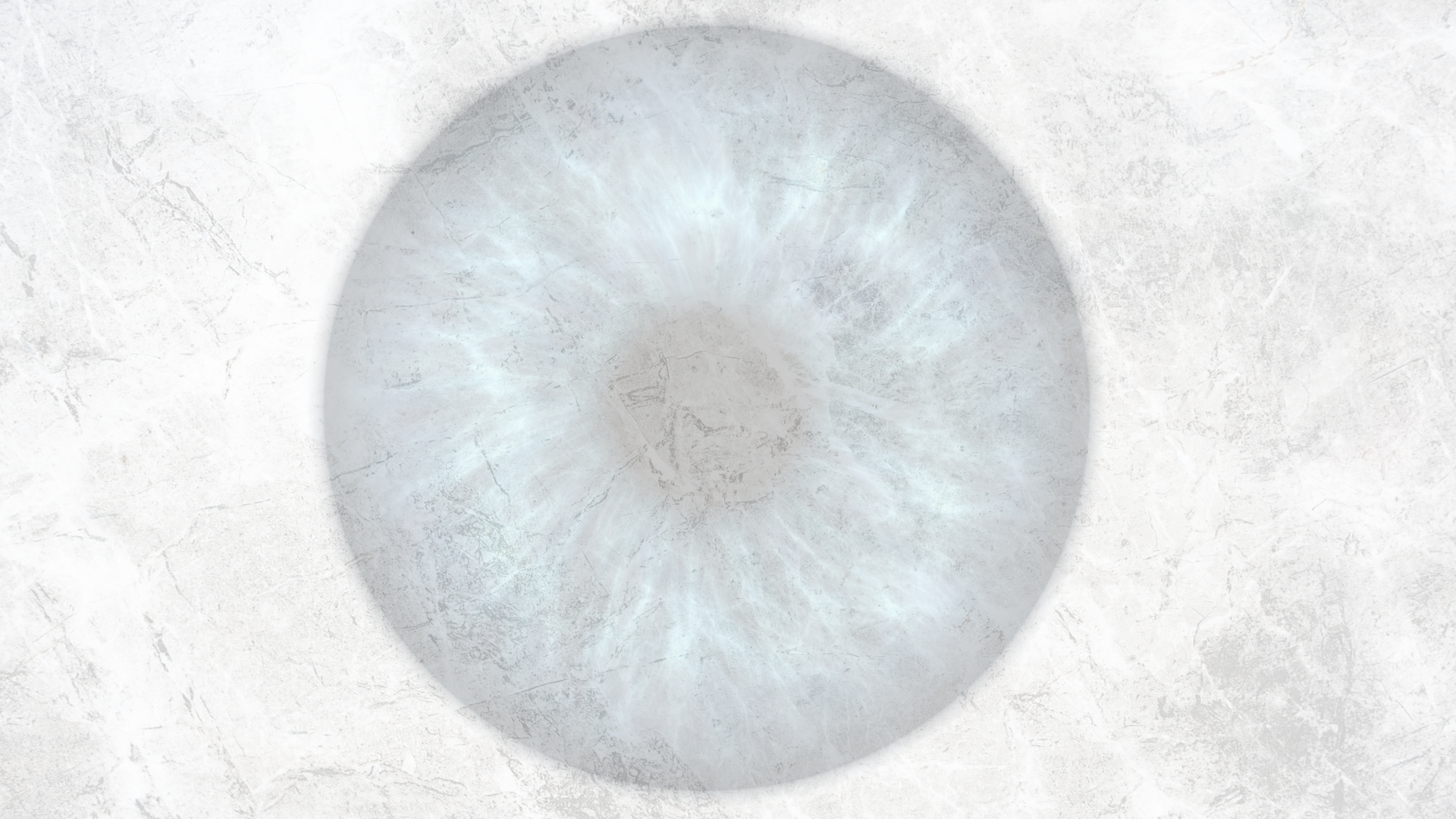 "This latest installment in the critically acclaimed Lisa Jamison series starts with a bang when local reporter Lisa discovers the body of a beloved friend. The action doesn't let up in this expertly plotted and exquisitely crafted story, where every character, every object, every clue fits together in an intricate and satisfying conclusion. Fans of the series and new readers will enjoy getting to know tough, resourceful Lisa and the characters who surround her." - Edwin Hill, author of The Secrets We Share
"Lori Duffy Foster's No Time to Breathe, set to be published in April of 2023 by Level Best Books, does not disappoint. Scrappy investigative reporter Lisa Jamison walks into her friend's exercise studio early one morning, shocked to discover she's stepped into a grisly murder scene. Her friend, barely alive, and bleeding from his throat, dies before the ambulance arrives. Lisa is an immediate suspect. Lori Duffy Foster sets the story's fast pace and conflict from the onset. The protagonist Lisa must not only prove her innocence, she must find the real killer, all while fighting her way through a complication in her love life. Duffy Foster's characters are cleanly drawn, and complex, reminiscent of Karin Slaughter's Blindsighted. No Time to Breathe is filled with drama, tension, action, a touch of romance, and unexpected plot twists and turns that will keep the reader guessing until the end. I highly recommend this book. All opinions in this review are mine." – CL Tolbert, author of the Thornton Mystery Series
"No Time to Breathe is a compelling mystery that builds to a heart pounding finish. The story begins when journalist Lisa Jamison is thrust into a murder investigation, and it quickly escalates as the personal and the political converge with deadly consequences. This author knows how to deliver on suspense, as the narration takes one hairpin curve after another in a tale of greed, corruption, and deception. Lisa's relentless pursuit of the truth extends to every aspect of her life. It's what drives her, what haunts her, and ultimately, what enables her to move beyond her troubled past and toward a more confident future. No Time to Breathe is a well-plotted suspense novel that delivers on multiple levels." – Lori Robbins, author of the On Pointe Mystery Series
"Lori Duffy Foster ratchets up the suspense and the action in her latest mystery novel, No Time to Breathe, the third book in her Lisa Jamison series. Lisa, a journalist, never gives up and never gives in, especially when the stakes are life and death high. You may find yourself holding your breath until the heart-stopping end." – Cathi Stoler award-winning author of The Murder On The Rocks Mysteries
"Good book! This book had a bit of everything! It had suspense, intrigue, action, murder, mystery, mobsters, great detective work and a bit of a who done it! The storyline was very interesting and kept me glued to my Kindle! I definitely recommend reading this book as it was well worth reading! Thank you Netgalley and the publisher for sharing this book with me! - Debbie B., NetGalley